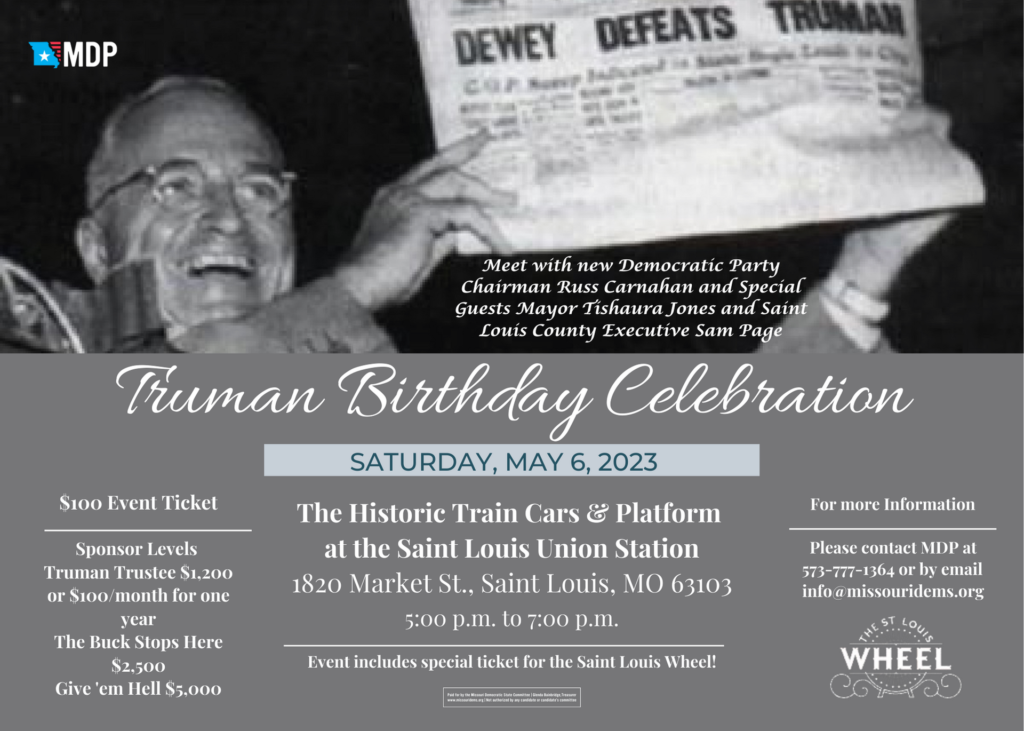 Happy Birthday Harry!
Join the Missouri Democrats on Saturday, May 6th in St Louis to celebrate Harry's birthday!
We will meet at the Historic Train Cars & Platform at St Louis Union Station (1820 Market St) from 5:00-7:00 p.m.
$100 Event Ticket
Sponsor Levels:
Truman Trustee- $1200 or $100 per month for a year.
The Buck Stops Here! -$2,500
Give'em Hell Harry- $5,000
You may also mail your contribution to:
Missouri Democratic Party
4218 Roanoke Rd., Suite 304
Kansas City, MO 64111
https://secure.actblue.com/donate/trumanbirthdaystl

Paid for by the Missouri Democratic State Committee, Glenda Bainbridge, Treasurer. Missouri Democratic Party
4218 Roanoke Rd.
Suite 304
Kansas City, MO 64111
United States